---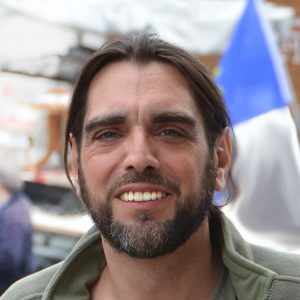 Follow me…
I'll show you my hometown!
Hello, my name is Carlo Cimmino.
Born in Berlin, I am a City Tour Guide since 2010, showing visitors my city,
because it has always been my passion to tell the story/s of Berlin.
Working in the gastronomic scene for 22 years,
I know the city from this view inside out as well.
It would be my pleasure to accompany you discovering your very own Berlin.
Join me for an enjoyable, informative walk through Downtown Berlin.